LOGAN: An Autobiographical Tabletop Game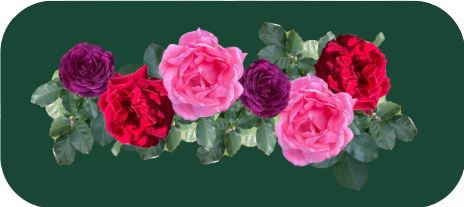 LOGAN is an autobiographical tabletop game. In it you play through events I, Logan, have lived through, and come out with a version of my life in your hands.
LOGAN is deeply personal and vulnerable.
LOGAN is a reflection on life, on its high and lows, its ebbs and flows.
LOGAN is an invitation to look at your own life and reflect on all you have been through.
LOGAN is a reminder to commend yourself for still being here.
LOGAN is a work of queer joy, trans pride, resilience, growth and love.
LOGAN is a love letter that I invite you to write to yourself.
Listen to Jeff Stormer and I play LOGAN on Party of One Podcast!


On October 17th, LOGAN finished successfully raising funds to hire layout artist Julie-Anne 'Jam' Munoz.
By clicking 'Purchase' you will have access to the full rules of LOGAN.
Right now, the text of LOGAN is complete, with no layout or art. It has also been playtested a number of times and iterated on. It is fully playable, from start to finish.
When Jam has finished their awesome layout work, the document will be updated, and all backers will be emailed a reminder. From then on, the documents on this page will be the brand new, fully laid out versions.
Please rate and review LOGAN, the buttons to do so are on this page. It really helps the game gain visibility, and is so so lovely for me to read. I really appreciate every single one <3.

"While playing AutoBio I experienced intimacy, connection, and growth in a way beyond words. I feel like getting to know Logan better has helped me learn more about myself and my own formative experiences.
It's been a long while since I played and I still think about the experience fondly, and I know I've become a stronger and more vulnerable person because of this game." - Jamila Nedjadi


"It's important to note the auto-biography and biography is tried and tested narrative genre on itself that really expands empathy and self-contemplation. Go hit up this really honest and engaging work to find your own story in Logan's." - Maria Mison.

"A tender, intimate game, I found myself wanting to learn more and more about little fictional Logan's life, and how the various highlights and moments of quiet resonated with my own experiences in some small way. LOGAN: An Autobiographical Tabletop Game is a phenomenal experience from start to end, and is definitely a worthwhile journey to take in Logan's boots." - Valis.


"At once gentle and childlike, at other times deeply musing and tragic, it was a wonderful mix of introspection and laughter. An autobio game that shows how the smallest choices and the little chances really make our stories come alive." - Marren
Purchase
In order to download this game you must purchase it at or above the minimum price of $15 USD. You will get access to the following files:
LOGAN: An Autobiographical Tabletop Game (Plain Text)
274 kB
LOGAN Playbook (Plain Text)
21 kB
Dyslexia Friendly (Atkinson Hyperlegible) LOGAN: An Autobiographical Tabletop G
250 kB